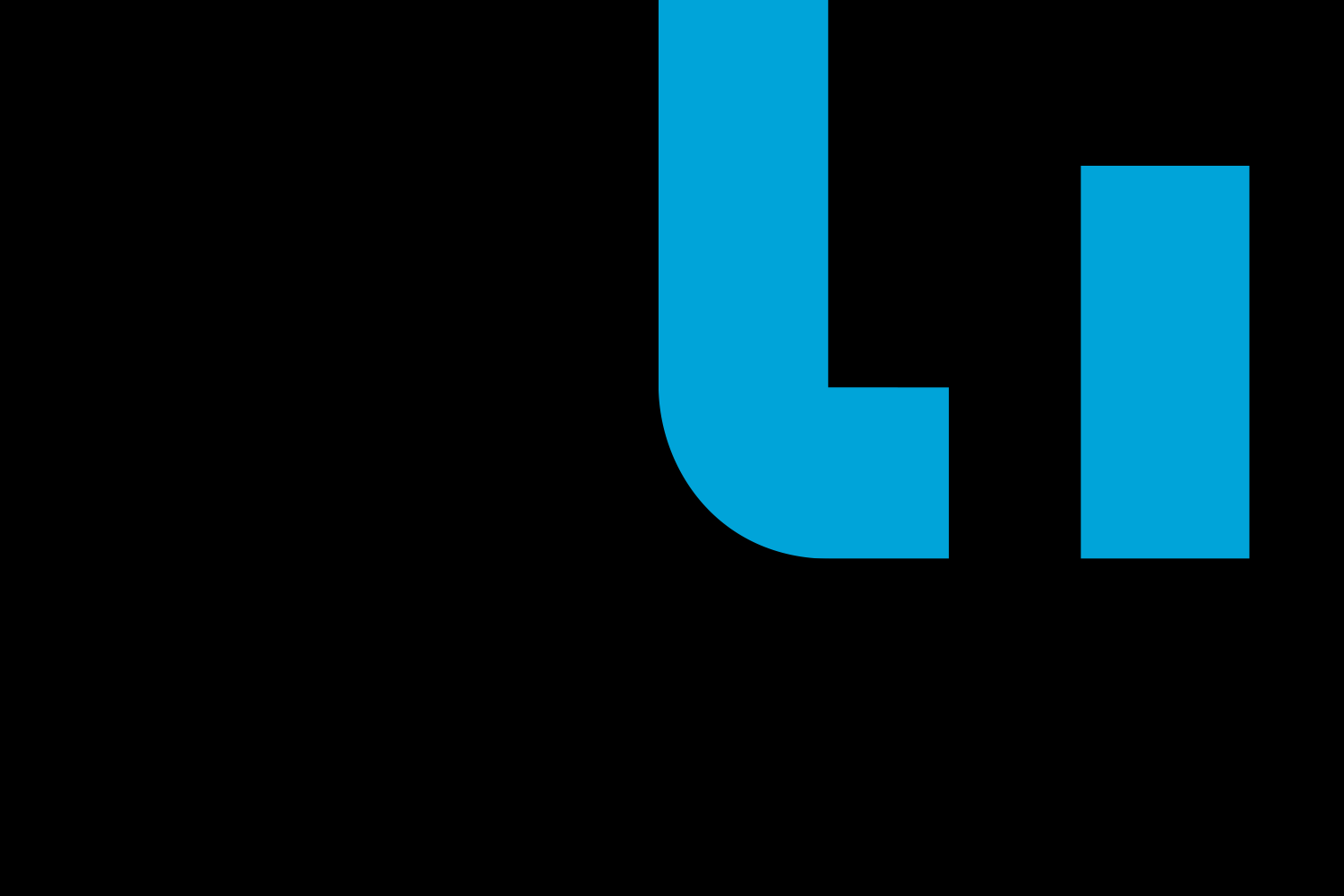 2900 new homes secured through land sales to Barratt Homes and a JV between Countryside Properties and Clarion Housing Group

Deals follow Henley Camland purchasing Eastern Quarry for £66.8 million from Landsec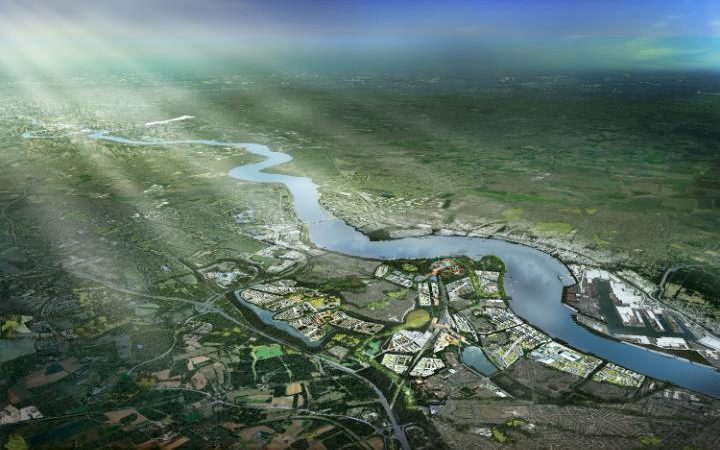 Sales of serviced land parcels for nearly 3,000 homes have been agreed with 2,600 homes to be constructed by Countryside Properties and Clarion Housing Group, and the balance to house-builder Barratt Homes at Eastern Quarry, a key part of Ebbsfleet Garden City. The deals follow the announcement last week that Henley Camland, the residential infrastructure and placemaking firm, has purchased Eastern Quarry from Landsec for £66.8 million.
Henley Camland has simultaneously finalised the series of deals with national housebuilders, which will unlock the delivery of nearly 3,000 homes at Eastern Quarry. The 269-hectare Eastern Quarry site includes the residential development of Castle Hill – the first of three villages to be delivered as part of one of the UK's most ambitious Garden City projects. The news follows Landsec's initial opening up of the of the site and the resolution to grant planning permission issued last year, which could see up to 6,250 homes built on site and coincides with that permission being granted.
Henley Camland was formed as a joint venture in 2015, coupling the financial strength and expertise of private equity firm Henley, with the placemaking, infrastructure delivery and land purchase knowledge of Camland Projects.
Ian Rickwood, CEO, Henley commented:
"Following the purchase of the land from Landsec we are delighted to be off to a fast start with major housebuilding groups securing sales on nearly 50 per cent of the serviced lots available. The delivery of homes at Eastern Quarry will make a significant contribution towards the UK's housing requirement. Henley Camland is looking at other major land parcels in the UK to unlock further housing."
Homes, retail and amenities will be set around two scenic lakes at Eastern Quarry with a public square at the heart of the development. The additional villages will have circa 50,000 sq ft of community facilities, including two primary schools, one secondary academy and an adult learning centre.
Henley Camland has provided placemaking and infrastructure delivery support at Castle Hill for Landsec since 2015, with Camland holding an advisory role at the site since 2012, overseen by Managing Director Peter Nelson, who will take on the role of Project Director for the entire Scheme.
Peter Nelson, Managing Director at Henley Camland, commented:
"The completion of the purchase of Eastern Quarry is a significant milestone and step up in Henley Camland's involvement in this landmark development. We remain committed to placemaking, and we look forward to working with Homes England, our housebuilder partners and Ebbsfleet Development Corporation to create a highly desirable place to live. We are very grateful of the support that we have had so far from Homes England and will be starting significant earthmoving and infrastructure projects next month to really open up the site and offer new and different development parcels."
A joint-venture partnership between well-known housebuilders Countryside Properties and Clarion Housing Group has agreed to buy some of those serviced land parcels from Henley Camland for up to a total of 2,600 homes.
Iain McPherson, Managing Director at Countryside Properties commented:
"With our existing Springhead Park development of 800 homes in Ebbsfleet Garden City already advanced with over 50% occupied, we are committed to providing additional homes through the creation of a high-quality and vibrant community. The development of a further 2,600 homes demonstrates our commitment to the Garden City and the exceptional quality of life it offers. With Bluewater close by and excellent transport links from Ebbsfleet International station, this will be a great place to live and we look forward to working with Clarion Housing Group and Henley Camland on its future development."
Austen Reid, Group Director of Development for Clarion Housing Group said:
"We are proud to play a key role in creating a new Garden City with high quality homes and first-class infrastructure. Today's announcement underlines our long-term commitment to placemaking at Ebbsfleet and enables us – working with Countryside – to deliver an additional 2,600 new homes. Clarion is already developing 425 homes in Ebbsfleet, around 70 of which will be completed this spring. Our new residents are very positive about the development."
Barratt David Wilson Kent has also agreed to purchase serviced land for circa 300 homes.
Mark Bailey, Regional Director at Barratt David Wilson Kent commented:
"Having been the first housebuilder to deliver homes at Eastern Quarry, BDW Kent is delighted to have contracted on our fourth parcel of land. We look forward to working with Henley Camland to continue delivering much needed high quality new homes."
Delivery of the new homes is underpinned by infrastructure funding from Homes England for Eastern Quarry, which will be subject to a separate announcement in due course from the government agency.
Ebbsfleet Garden City is overseen by the Ebbsfleet Development Corporation, which was set up in 2015.
ENDS
Notes to Editor:
Henley
Established in 2006, Henley is a leading UK private equity real estate investor focusing on development, investment and asset management in the commercial, residential, healthcare, land infrastructure, debt and other alternative real estate assets. Since inception, Henley has approximately doubled in size every year. The company currently has around $2 billion assets under management
Henley Camland was formed in 2015 as a joint venture partnership, combining the financial expertise and resource of private equity firm Henley Investments with the knowledge and strong track record and purchase structures and placemaking of Camland Developments.
Countryside
Countryside is a leading UK home builder specialising in place making and urban regeneration. For the year ended 30 September 2017 we completed 3389 homes with revenues of £1028.8m.
Our business is focused on place making which we deliver through our two divisions, Housebuilding and Partnerships. The Housebuilding division, operating under the Countryside and Millgate brands, develops sites that provide private and affordable housing, on land owned or controlled by the Group. Our Partnerships division specialises in urban regeneration of public sector land, delivering private and affordable homes by partnering with local authorities and housing associations.
Countryside was founded in 1958. It operates in locations across London, the South East, the North West of England and the West Midlands. Visit www.countryside-properties.com for further information and follow @CountrysideProp on Twitter for the latest news.
Clarion Housing Group
Clarion Housing Group comprises the country's largest housing association; a property development company, a charitable foundation and a repairs and maintenance service.
Its development target is to build 50,000 new homes over 10 years and the Group will invest £13 billion on meeting and delivering on this target. Two thirds of the programme will be affordable and developed by Clarion Housing, while homes for private sale are delivered and marketed through development company Latimer by Clarion Housing Group. The proceeds from sales are invested in our social purpose.
Barratt Homes
1. Barratt Developments PLC is a FTSE 100 Company
2. Barratt Group sold 17,395 homes in the year to June 2017, making it the biggest housebuilder by volume in Britain
3. Barratt Group was awarded a maximum five-star rating for the ninth consecutive year in the 2018 Home Builders Federation Customer Satisfaction Survey
4. Site managers working for Barratt Group won 80 awards for quality workmanship in the 2016 NHBC Pride in the Job Awards. Barratt has won more Pride in the Job awards than any other housebuilder for the last twelve years
For further information, please contact:
For Henley Camland Henley, Ian Rickwood, CEO – 07717 134207
Redwood Consulting, Clare Hartshorne/ Eleanor Parry – 020 7828 5553/ 07515 050 335
For Countryside
Redleaf Communications, Henry Columbine/ Louise Male – 020 3757 6890/ 07917 839 251 countrysidegroup@redleafpr.com
For Clarion Housing Group
Clarion Housing Group, Lisa James – 0207 378 5554/ 07803 512 657
For Barratt David Wilson Kent Building Relations PR, Kathryn Reucroft – 01784 226923/ 07397 383 227
5th April 2018 | Press Release by Henley