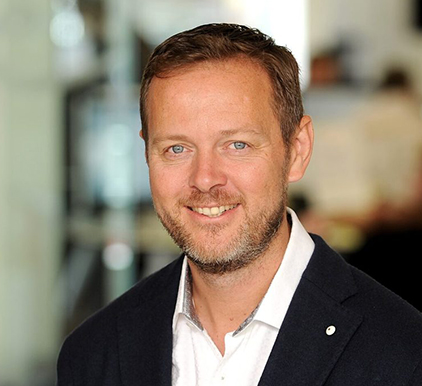 Private equity firm's CEO explains new office and retail regeneration growth strategy, exclusively to React News
With investments spanning everything from residential land to proptech, Henley has always had a reputation for investing across a wide range of sectors and geographies.
During the pandemic, this has been particularly evident. This year, the private equity firm has taken advantage of depressed market conditions in the retail and office markets to buy the Bedfont Lakes business park from M&G's then-suspended retail fund for about £115m, and the Martineau Place shopping centre in Birmingham for around £40m from Colony Capital. It has also ventured into the Polish market to buy the Galeria Pestka shopping centre, and completed several deals in the residential land market.
In an interview with React News, Henley's founder and CEO Ian Rickwood explains the thinking behind these deals and outlines how the firm's traditional funding model is evolving. Whereas Henley has traditionally tended to operate on a deal-by-deal basis, it is now planning to launch more funds.
Two of Henley's biggest deals this year – the Bedfont Lakes and Martineau Place purchases – were done in partnership with Sixth Street, a global investment firm with $50bn in assets spanning a range of classes.
"They have very similar views to us in terms of how they see the market and what they're looking for," says Rickwood.
Plans for new office and retail investments
In the case of Bedfont Lakes, Rickwood unsurprisingly believes that the office market will bounce back. He also describes the entry price as "sensible", but that doesn't mean the firm is simply looking to sit back and ride the recovery.
"We're definitely going to invest in it and improve the amenity. The thing that struck us when we first walked around it was that it was slightly soulless as a place, and yet it has a great setting around the water and woodland. There is so much more that you could do with it."
Investment will also be needed to realise the potential of Martineau Place. The tired shopping centre is an obvious candidate for redevelopment given its location right in the centre of Birmingham.
In the meantime, Rickwood says there are shorter term opportunities to explore as well. "The property has been under-managed for some time so there's a lot of instant management that we can do to improve the current offering."
Henley is on the lookout for other similar retail deals, both in the UK and Europe.
Bifurcation of retail
Rickwood, who has plenty of experience of retail having brought the Subway chain to the UK and run sandwich outlet Benjy's before launching Henley, argues that the market has become bifurcated. He's "not sure what the bottom looks like for some retail property", but is more positive on the outlook for better quality retail space with redevelopment potential.
"There is going to be a big redevelopment of high street and secondary shopping malls into something quite different. And I think that is bigger and better than just sticking a bit of leisure in there."
He sees residential, including build-to-rent, as playing an important role in retail redevelopments.
Henley decided to pull back on a standalone build-to-rent venture last year – Jonathan Ivory who had joined a year earlier to head it up left to join Fiera's Packaged Living. Rickwood says the rethink was prompted by the sheer weight of capital targeting the sector.
However, the company remains committed to bringing forward new build-to-rent schemes as part of mixed-use redevelopments. He cites Ebbsfleet Garden City in Kent as an example. As well as selling almost 1,000 housing plots to a trio of housebuilders through its Henley Camland venture, sister company Henley Developments is planning a mixed-use scheme at the heart of the site comprising retail, leisure and residential, including build-to-rent.
Fund focus
Henley also continues to build its social housing portfolio through its Secure Income Property Trust. This is a sign of things to come for the company.
"We will be launching more funds as a business longer term as opposed to the deal-by-deal approach that we've taken in the past," says Rickwood.
"We'll be working with a blend of the different investors that we've worked with on a deal-by-deal basis."
"We will be launching more funds as a business longer term as opposed to the deal-by-deal approach that we've taken in the past"
Early backer of IPSX
In addition to its property investments, Henley remains an active investor in the proptech market. It was an early backer of IPSX, the new stock exchange for single properties. Progress has been slower than hoped but M7 Real Estate floated Mailbox in Birmingham as the first asset on IPSX, and Starwood Capital is looking to follow it up with the IPO of the Capital Building in Liverpool.
"It's obviously taken longer to progress than everybody hoped and Covid didn't help. But we remain both excited and fully supportive of the business – David Delaney (IPSX CEO) is doing a great job, with the enthusiasm and support of M7. We remain very supportive of IPSX and believe it can drive real change in the capital markets for real estate."
Another of the company's investments is Lavanda, a platform for Airbnb-style homestays and homesharing. Henley led a $5m fundraising round in 2019, and Rickwood says the firm has been performing well.
"They're going great guns. They had record sales through the summer and turned EBITDA positive over the period as well," he says.
It has been a busy pandemic for Henley. The company has made a splash with its contrarian office and retail investments.
Now, with it on the fundraising trail, there looks to be plenty more to come.
4th November 2021
Read the original full article at React News.