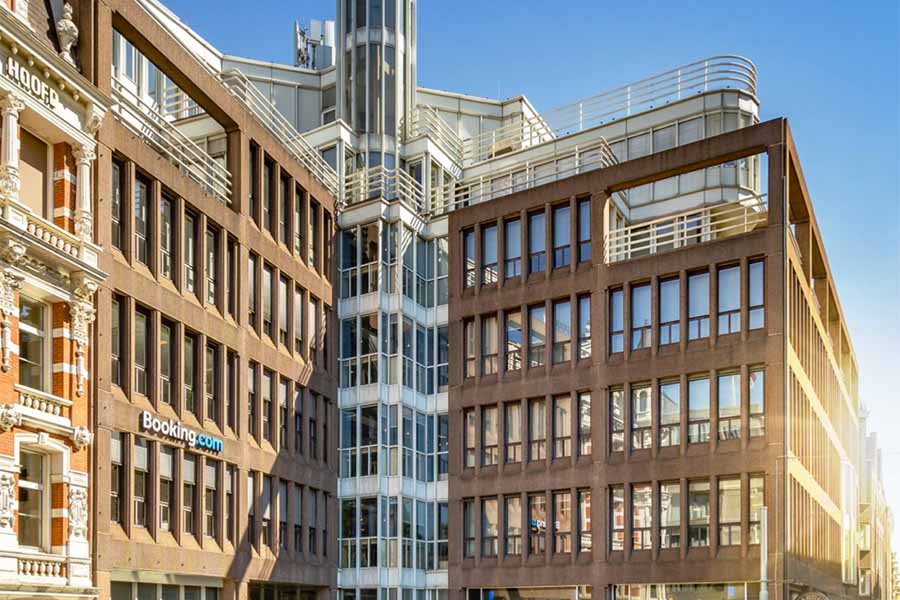 Henley Investment Management and Invesco Real Estate have jointly purchased the Vector House office on the Rembrandtplein in central Amsterdam for €30m.
What: Henley Investment Management and Invesco Real Estate have bought Vector House in Amsterdam

Why: The purchase fits into Henley and Invesco's value-add strategy

What next: It will be renovated to meet modern workplace conditions and sustainability criteria
The asset was acquired on behalf of Invesco's European value-add strategy and funds managed by Henley. The 5,270 sq m (56,700 sq ft) asset was sold by funds managed by Abrdn and the deal was completed in late December 2022.
The building is fully let to Booking.com, which occupies all office space on the seven floors. The space can be adapted thanks to flexible floor plates of up to 1,000 sq m, and there is a private courtyard garden and several outdoor terraces.
Henley and Invesco plan to renovate the building by upgrading it to meet modern workplace design requirements and enhancing its sustainability credentials, which are already EPC A rated.
Justin Meissel, chief investment officer and managing director for Europe at Henley, said:
"This building represents a perfect fit for our impact-led, value-add investing strategy. Vector House is already a high-quality building in a prime location, within a growing, dynamic gateway city. Compared to post-GFC, Amsterdam is benefitting from favourable supply-demand dynamics, with supply further constrained by limited development of large-scale grade A space in the city centre, and Dutch energy-efficiency requirements.
Kevin Grundy, managing director and head of European value-add strategies at Invesco said:
"We are pleased to have completed this acquisition for our value- add program which focuses on fundamental value creation using sustainable investment principles. Working in collaboration to offer solutions to sellers, responding quickly to changes in market conditions, and partnering with best-in- class partners such as Henley are hallmarks of our strategy that can provide an advantage in dynamic market conditions.
Clifford Chance, CMS and Jones Day (Legal), Ernst&Young (Tax), Drees&Sommer (Technical) and JLL (Commercial) advised Henley and Invesco. Colliers and DLA Piper acted for Abrdn on the transaction.
12th January 2023
Read the original article at REACT.