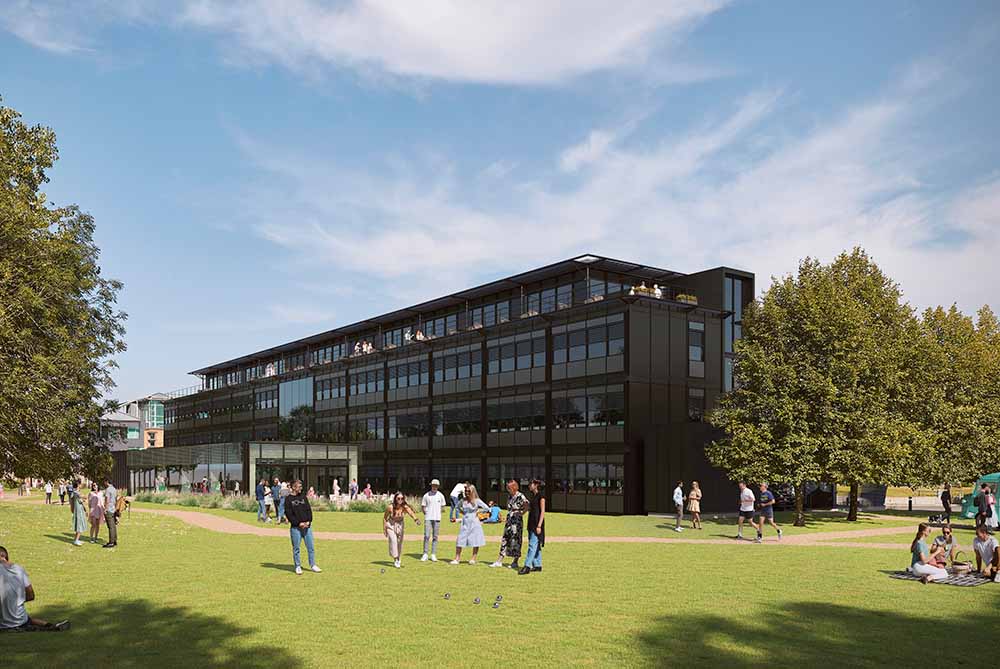 Henley Investment Management has agreed leasing deals totalling 145,000 sq ft at the recently renamed Bloom office campus near Heathrow.
What Henley Investment Management has agreed leasing deals totalling 145,000 sq ft at the Bloom office park near Heathrow

Why Existing occupier McDermott has taken more space and Nomad Foods has extended its lease

What next The office is undergoing improvements which include the addition of rooftop solar panels
Engineering and construction specialist McDermott has taken a further 64,000 sq ft in addition to its present 44,000 sq ft premises at the 374,000 sq ft office park, bringing its total occupancy to 108,000 sq ft. Meanwhile, frozen food company Nomad Foods has extended its 36,000 sq ft lease.
Formerly known as Bedfont Lakes, the Bloom business park was acquired by Henley and joint venture partner Colmore Capital last year for about £115m from M&G.
Henley and Colmore have since embarked on an extensive refurbishment programme on the complex.
The refurbished buildings, which will have solar panels added to the rooves among other improvements, will target a BREEAM Excellent rating and a WiredScore accreditation.
Justin Meissel, chief investment officer and managing director for Europe at Henley Investment, said:
""Leasing activity at Bloom is progressing at pace, highlighting the continued interest in modern office space surrounding Heathrow, with occupiers drawn to the area's outstanding connectivity.

"We expect this to continue as our transformative renovations continue, and a range of high-quality wellness-focused workspaces are completed. Offices continue to be a vital part of our working lives and ensuring they cater to modern post-Covid occupational needs is critical. "
A variety of spaces ranging from about 6000 sq ft to 46,000 sq ft remain available. Savills and Bray Fox Smith are the appointed leasing agents at Bloom.
8th August 2022
Read the original full article at REACT.