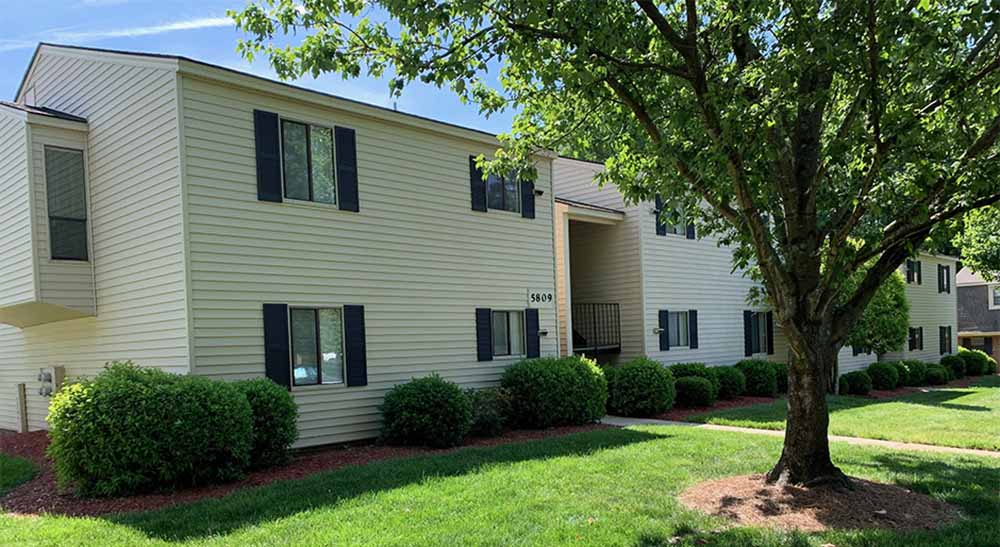 Henley Investments with multifamily investment firm Magma Equities have acquired a 199-unit garden apartment community in Raleigh, N.C., kicking off their residential portfolio acquisitions in the Southeast U.S. housing market.
Arbor Crest features a mix of one- two- and three-bedroom floorplans up to 1,000 square feet spread over 27 residential buildings on a 24-acre site. Located just six miles north of downtown Raleigh, the community is close to daily need shopping, restaurants, entertainment, sports venues. It is within an easy drive of the campuses of NC State University, UNC Chapel Hill, Duke University, as well as Triangle Town Center and Raleigh-Durham International Airport. In addition to its garden apartments, Arbor Crest offers townhomes with up to three bedrooms and 1,320 square feet of living space. Arbor Crest is an amenity-rich community with swimming pool, bbq grill, picnic areas and a children's playground.
Garrett Solomon, Henley's CIO for their North American market, agrees:
"Raleigh is a sophisticated city, and people here want a property that is up-and-coming and comfortable, but still affordable. Arbor Crest provides exactly that, and Henley is proud to be part of the local Raleigh landscape.
"We look forward to engaging with key local stakeholders throughout 2021 on this important site", he said.
Henley and Magma's planned refurbishments at Arbor Crest include new design for all common areas, updated landscaping, pool upgrades and individual apartment restyling. New amenities will include a clubhouse and fitness centre, outdoor kitchen, dog park and a hammock area.
This is Henley's first strategic partnership with Magma Equities, which, as operating partner will oversee the renovation. A Los Angeles-based, vertically integrated real estate investment firm, Magma Equities specialises in the acquisition and repositioning of value-add Class B apartment communities throughout the United States. Arbor Crest is the second multifamily investment for Magma Equities in the Raleigh/Durham MSA this year.
"Magma sourced this acquisition off-market, directly from the original owner who has managed the asset for the past 40 years."

The property is in excellent condition, but with some modern upgrades and professional management Arbor Crest could be top of its class and draft off the impressive development that is occurring in North Hills.
added Magma Equities Managing Principal Ryan Hall.
1st October 2019
Read the original full article at IREI