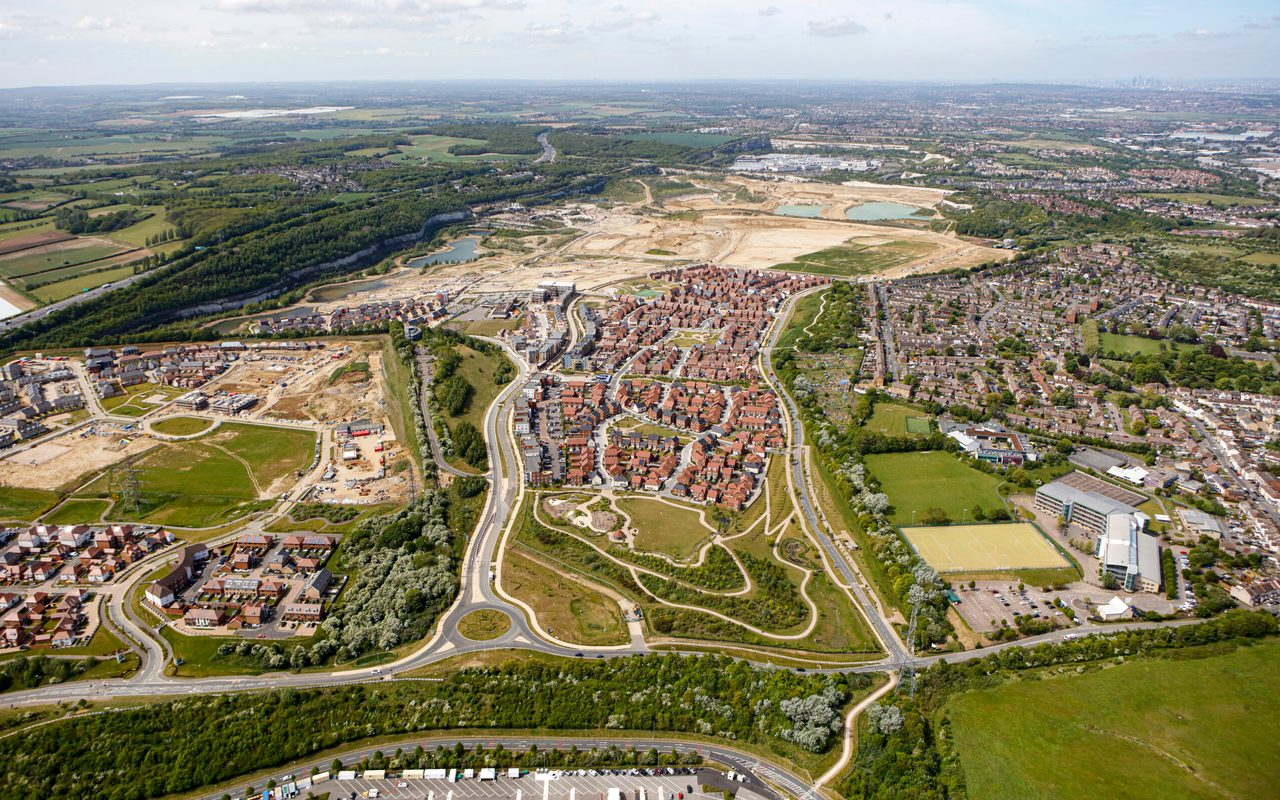 Henley Investment Management (Henley) and Chartway Partnerships Group (Chartway) have agreed a deal to develop 162 new homes at Ebbsfleet Garden City, Kent.
International investment and fund manager Henley will partner with Chartway to create a mixture of affordable, private for-sale and purpose-built rental properties in Alkerden Village, Whitecliffe.
The 7.5-acre development has outline planning permission and Chartway is working on detailed plans for the scheme, which is expected to have a gross development value of £80m and is targeted for final completion in 2027.
Justin Meissel, Chief Investment Officer and Managing Director of Europe, Henley, commented:
"Ebbsfleet continues to thrive as a location with significant demand for the new homes being delivered across the garden city.

The mixed tenure homes and amenities being delivered makes it an attractive proposition to both buyers and renters, accelerating delivery and contributing to the creation of a diverse community. Chartway is an exceptional developer, and we're thrilled to be working together to deliver much needed housing in the garden city.
The 162-unit development will sit alongside a wider Alkerden Village scheme that will have approximately 1,700 homes and a new market centre. Plans for the wider scheme feature a supermarket, gym, nursery and primary and secondary school.
Chartway chief executive Steven Cresswell said: 
"I'm delighted we're continuing to build on the trusted relationships we have with Henley to deliver new high-quality homes for the Ebbsfleet community. Our vision is to develop new homes for everyone across all tenure types and this flagship project support our plans.
Peter Nelson, Director of Henley Camland, added:
"We are delighted to have achieved another land sale in a difficult market, enabling us to continue to invest in the infrastructure, landscape and facilities that make Whitecliffe a great place to live.

We are pleased to see Henley and Chartway bring forward a rental option which will provide more people with the opportunity to live here. We look forward to continuing the great working relationships we have established with both companies.
"Despite the difficult transactional environment, we continue to be active in the market for new opportunities, both residential and commercial, including partnership opportunities at Ebbsflet and across our wider portfolio.